People normally visit podiatrists when they notice a problem. It is very common in athletes as they are very prone to injuries. Athletes should visit the podiatrists more than a regular person though as they need to be in the best shape they can. There could be a number of different reasons why a person may need to go visit a podiatrist. As they have more strain on their ankles especially. Here are a few main reasons why athletes should visit podiatrists more often.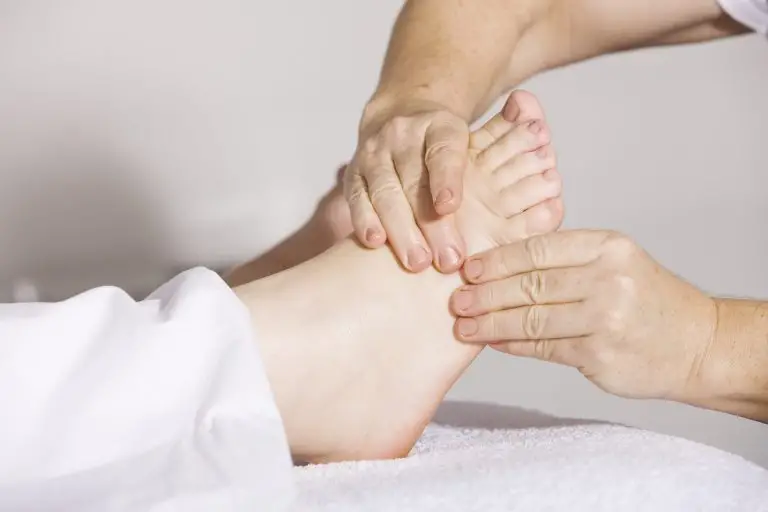 If You Run A Lot
Generally, athletes who run a lot like sprinters have a lot of leg issues. If they even have a bit of damage on their foot or ankle they cuckold lead to major problems. Which is why it is recommended to visit podiatrists more often than others. As athletes would require proper support a podiatrist can help them by telling what exactly is damaging their foot and ankle as well as what type of shoes would be best to stop any damage to your foot.
If You May Have Diabetes
Athletes who have diabetes have issues of their own to deal with apart from the damage normally sustained. They are more prone to having foot issues because of diabetes. These athletes not only have to be protected from normal injuries they also have to protect themselves from contamination or dry skin on the foot as well. Which is why it is important for them to visit podiatrists a lot more often.
If You Have Some Nail Issues
Simple nail issues are normally overlooked by a lot of people. But these simple ingrown nails can lead to diseases which are a lot more awful. You may even infect your skin if you let it keep growing. If you see rashes or red shading you need to go to your podiatrist right away. These simple ingrown nails can cost athletes their concentration not giving it their best effort.
If You Have Corns Or Calluses
Corns and Calluses are commonly formed on athletes as they are on their feet for most of the time and keep a lot of strain on them. This would be easy for podiatrists to treat and you would hardly feel it. As all of this is dead skin it should come off easily. However, leaving it untreated could make it keep increasing. It is also important that athletes have a more stable sole rather than one with corns and calluses.
If You Have A Bunion
Another major cause for concern in athletes is bunions. Bunions will cause you pain between the bone and joint swelling. Athletes would hardly be able to give it their all in this situation. Which is why it is best they visit podiatrist more often so they can keep stuff like these in check before they get any worse.
If You Have Athlete's Foot
The athlete's foot is as the name suggests generally targeted towards athletes. As most sports in which any athlete participates require the maximum use of feet, you would need to be in top condition. These injuries are normally sustained due to a lot of over practice. Irritation in your feet would be a good reason to go and visit your podiatrist.
If You Have A Type Of Discoloration
If you notice that your skin on the foot is suddenly having some discoloration without any previous damage get it checked out. Skin malignancy is a very common disease with regards to feet which can affect a lot of athletes. It is important to get your feet checked out for any irregularities which is why it is important for athletes to visit the podiatrist more often.
If You Have Numbness
Numbness can occur in your feet for various reasons. It is important for athletes to keep checking it even if the common cause could be due to excess training. The numbness in your feet could also be related to the majority of different cases like diabetes or neurological issues. Which is why it is urged to go and check it out immediately. For athletes in particular it could not only be because of exercise but it could very well be possible that the bone had been damaged.
If Your Feet Are Cold
Having Cold feet may be normal to some people but this could be possible by many different reasons one of which is inadequate blood flow. Which in case of athletes could cause them to faint due to excess strain on the body. Cold feet can also happen with hypertension. If you have cold feet only a little while then it is not a major problem, but having cold feet continuously for a long time is not good for your body. A good option is to go visit the podiatrist no matter what the outcome is.
If You Can't Walk Properly
If you aren't able to walk properly this is clearly a problem and for athletes who keep running this would be an even worse problem. This could be because you injured a side of your foot or could also be a neurological effect. Either way, this would affect the ability of your skills in a great way. If athletes keep visiting the podiatrist regularly even if you don't catch on the change the podiatrist will notice it and tell you what needs to be done. This could be a very good reason why athletes should visit podiatrists more often.