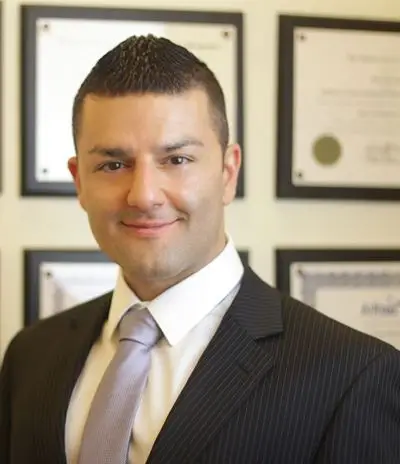 PODIATRIST PALMDALE CA
DPM Dr. Jones Hormozi
Dr. Hormozi is a skilled Podiatrist Palmdale CA that is known for treating sports injuries in patients of all ages. Among his patients are professional and semi-professional athletes as well as collegiate and even high school-aged athletes.
BEST PODIATRIST IN PALMDALE
Providing services in Palmdale CA for any foot or ankle pain Valley Foot and Ankle Center offers advanced foot and ankle care, both medically and surgically to make it feel as good as normal. Dr. Hormozi is one of the best podiatrists in Palmdale. Our foot and ankle surgeon is nationally recognized and board certified. They're known for treating a wide variety of sports injuries in professional athletes all the way down to High Schoolers no matter who it is Valley Foot and Ankle Center has them feeling better than when they came in. We are located in Tarzana California, in the Rimal Building on Ventura Boulevard. Your initial visit will include a detailed clinical evaluation for clinical diagnosis, a thorough hands-on examination, evaluation of the lower extremity and gait analysis in order to identify any other contributing factors that need to be addressed and discuss with you what we should further do. If you're searching for the best foot doctor in Palmdale look no more, Call Dr. Hormozi today and get the care you deserve.
DPM IN PALMDALE
Your DPM Palmdale, Dr. Hormozi wants to help you take care of your feet and ankles so you can be healthy and comfortable. So let our team of experts work with you to find the best ways to make your feet feel lighter and better so you have more pain-free days. So get your Feet feeling better as soon as possible. Make an appointment with Valley Foot & Ankle Center, today!
Your initial visit with your foot and ankle doctor will include a detailed clinical evaluation for clinical diagnosis that will include a thorough hands-on examination followed by the evaluation of the lower extremity and gait analysis. This will help in identifying any other factors that may be affecting your foot and ankle that can be addressed. So if you are in search of a "foot Doctor near Palmdale" search no more, Call DPM Dr. Jones Hormozi today!
INSURANCES ACCEPTED BY PODIATRIST PALMDALE
Dr. Jones Hormozi and everyone at the Valley Foot and Ankle Center, believes access to quality health care should be a right for all, not a benefit for some. As we want what's best for our patients and want them to feel better as soon as possible. That is why Valley Foot & Ankle Center accepts a wide range of insurance plans to help make that a reality for everyone who comes through our doors. When visiting your foot doctor Palmdale, please bring your insurance card as well as a form of photo identification. Be sure to have your medical information readily available, including any and all medications that you are currently taking so that your doctor can better evaluate your health.
FOOT ANKLE CONDITIONS
Dr. Jones Hormozi, DPM in Palmdale, provides a full scope of surgical and non-surgical treatment options, with an emphasis on open communication and education. It is Dr. Jones Hormozi's aim to relieve every one of his patients of pain, and allow them to return to as they used to function as quickly as possible. They look at certain conditions to determine if a surgical approach should be taken or not. Some of the conditions treated by our podiatrist include:
FOOT ANKLE TREATMENTS
Dr. Jones Hormozi, a leading foot and ankle specialist Palmdale, has transformed the lives of many patients from all different age groups by using the latest techniques like Plantar Fasciitis Treatment Palmdale, in foot and ankle surgery. He has worked on various patients from professional athletes to high school students. Some of the advanced treatments provided by our experienced foot specialist and available to you include:
TOE, FOOT, AND ANKLE INJURIES
FOOT AND ANKLE INJURY SYMPTOM FINDER
Check medical symptoms for ankle pain with the self-assessment symptom checker.
SEE WHAT OUR PATIENTS SAY ABOUT DR. HORMOZI
I went into see Dr. Hormozi regarding the difficulty I had walking due to having arthritis in both feet. He suggested surgery. The energy, enthusiasm, and care that he has for his work and patients are very evident in the way he interacted with me. His confidence encouraged me to work through the recovery process and I trusted his advice. I am now 6 and 12 months past my two surgeries and have zero regrets for having the procedures done. I highly recommend him as a person, doctor and surgeon.

Brian Novak – Lancaster, CA

I went to see Dr. Hormozi for pain in my foot. The friendly staff made sure that I felt comfortable and Dr. Hormozi provided the highest level of service. His professionalism and knowledge was highly appreciated. Thank you again!

Tony P. – Palmdale, CA

Let me first start off by saying I have no idea what Tina l. is talking about because I saw Dr. Hormozi twice, and he has been nothing but a great doctor. I had terrible foot pain and he was able to do x-rays and discover my pain quickly. After seeing Dr. Hormozi I felt a lot better and I'm very happy I saw him. This doctor is very educated in his field and I highly recommend him!

Dani S. – Los Angeles, CA

Dr. Hormozi has been treating my self and my family on different foot and ankle issues and I am gladly recommending him to all my friends and family. He is a great Doctor with a very positive attitude and he is extremely knowledgeable. I am very happy that I found him and his office and staff are as great as he is!

Mike P. – Palmdale, CA

Doctor Hormozi is the best! I highly recommend him. He's really cool, he explained everything to me, what's causing my feet issues, how to fix it, and how to take care of it.

Marc R.

Front desk staff was very nice and professional. Doctor was knowledgeable, kind, understanding and professional. I would highly recommend him.

Rachel F.